el Sol Sunrise Yoga Cruise
Join us for an unforgettable Sunrise Yoga Cruise where we combine the catamaran ride along the most beautiful cliffs and beaches of Lagos with a revitalising hatha based yoga session. Leaving early morning to discover the beauty of the Ponta de Piedad rocks formations, where we stop to wake up our body, mind and spirit during the 45 min Yoga class on the catamaran. 
During the trip our certified local Skippers will reveal all the unique historical and natural secrets and facts of this wonderful coast.
All in all: Watching the sunrise from the top of water in this breath-taking environment is one of the most amazing experiences that you can do on your holiday. Sign up to secure your spot!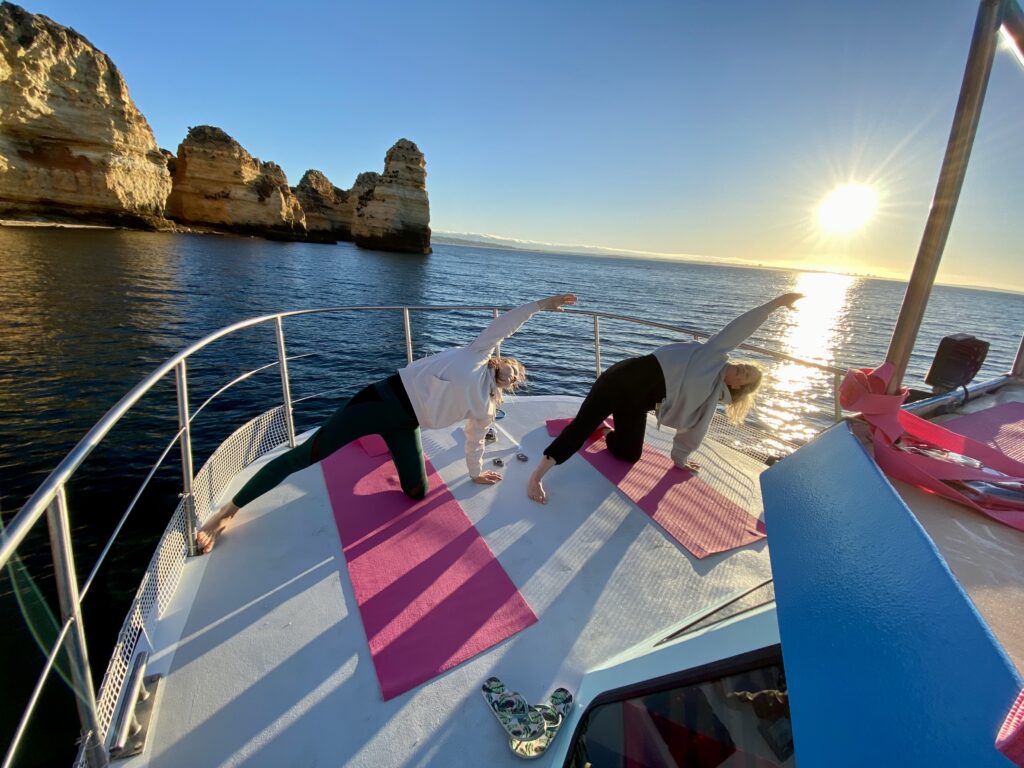 Sunrise Cruise (without Yoga)
You have the option to join the same Sunrise Cruise and enjoy the beauty of the cliff from the Marina all the way to the Ponta da Piedade while the sun is rising. While the others have the 45 min Yoga class, you have the oportunity to take a bath or take some beautiful pictures.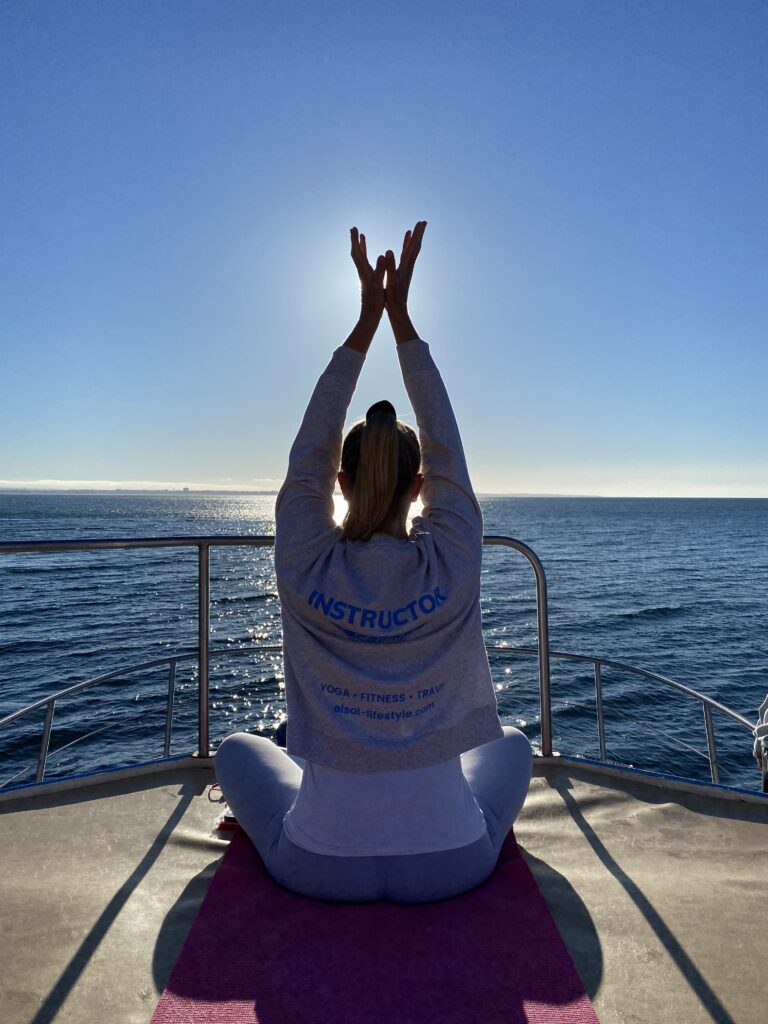 Sunrise Yoga Cruise: 55€
Sunrise Cruise (without Yoga): 30€