We are starting our tour with a little walk to a more hidden spot at the beach, surrounded with an amazing cliff view of the sea. This is a nice way to get ready for our beautiful Yoga session watching the sunset over the beach. The class is a Hatha Yoga-based class that is open to all levels of practice, beginner to advanced. When the sun is setting, there is a magical feeling in the air, the light is changing and another small cycle closes after a busy day. This is the perfect time to practice and remind yourself of the journey of letting go. Come and join us and enjoy the wind in your hair, the sun on your face, the sound of the waves and the smell of the fresh ocean.

Remember: "Every Sunset is a sunrise, it all depends on where you stand!"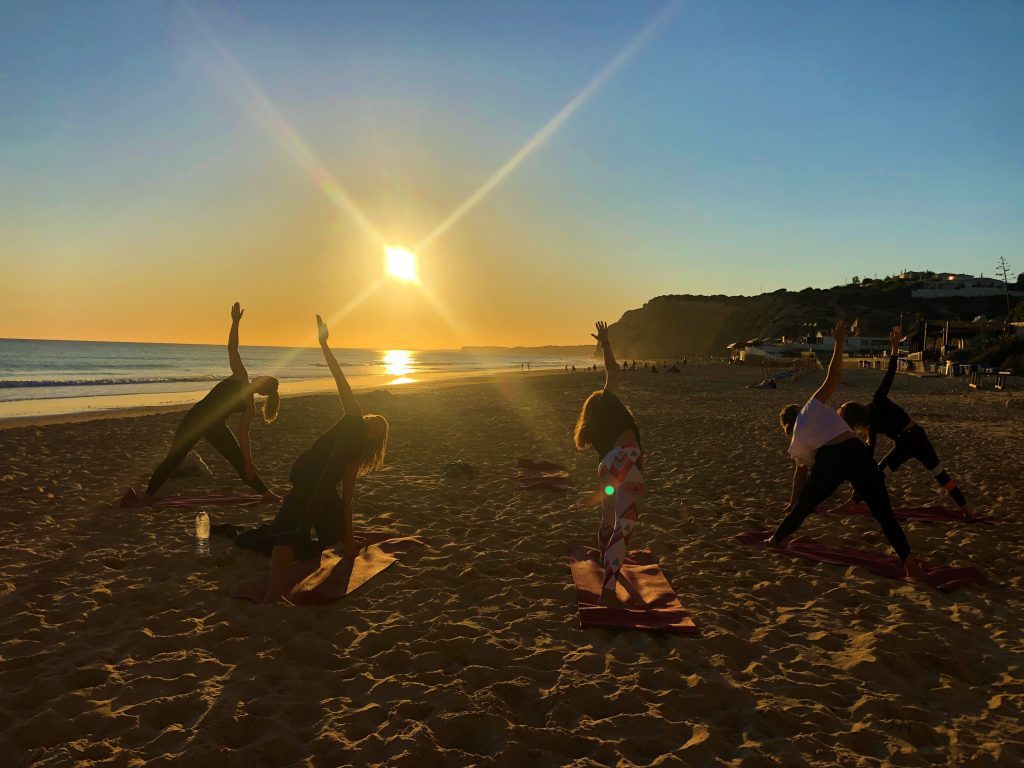 Join us for a revitalizing outdoor yoga the beach. This is a hatha based class including some dynamic yoga elements in order to strength our core body, stretch out, release stress and just improve our general health at a beautiful environment. The program is designed for all level yogis, who would like to stay fit during their holiday. 
This special class starts once the full moon is fully present above the beach to share this special moment. Full Moon Flow Yoga is a circular lunar salutation (chandra namaskar) that revolves around the mat representing the cyclical nature of life and in particular it is a celebration of our fullness! Full moon is a time to reflect on where we are, where we've come from and what we want to offer to the world. This class is taking place once per month at Full moon time.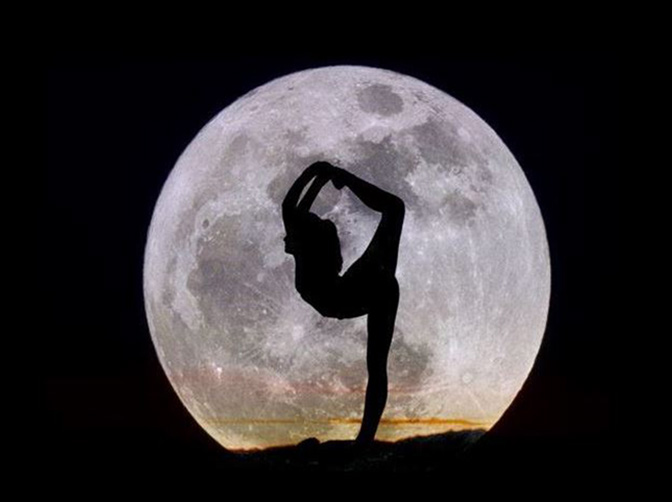 Stand Up Paddle Yoga (SUP Yoga) is a unique activity which combines a variety of Asanas (adjusted to the level of the group) on a Paddle Board in order to enhance your yoga experience and improve your balance. Our SUP Yoga classes take place in the Salinas lake just outside Lagos or in the small Lagoon in Algarve. Both of the the lakes provide us with calm water. In these conditions even harder looking Asanas can be performed on the floating ground. After the warm-up, the yoga instructor will pick a calm spot and begin the class with focused breathing, Sun Salutations, and some beginner Paddle Board Yoga poses. SUP Yoga classes generally run for an hour and will also incorporate simple fitness exercises, as well as beginner to advanced yoga poses. It can be a delightful way to experience nature and invigorate your Yoga practice.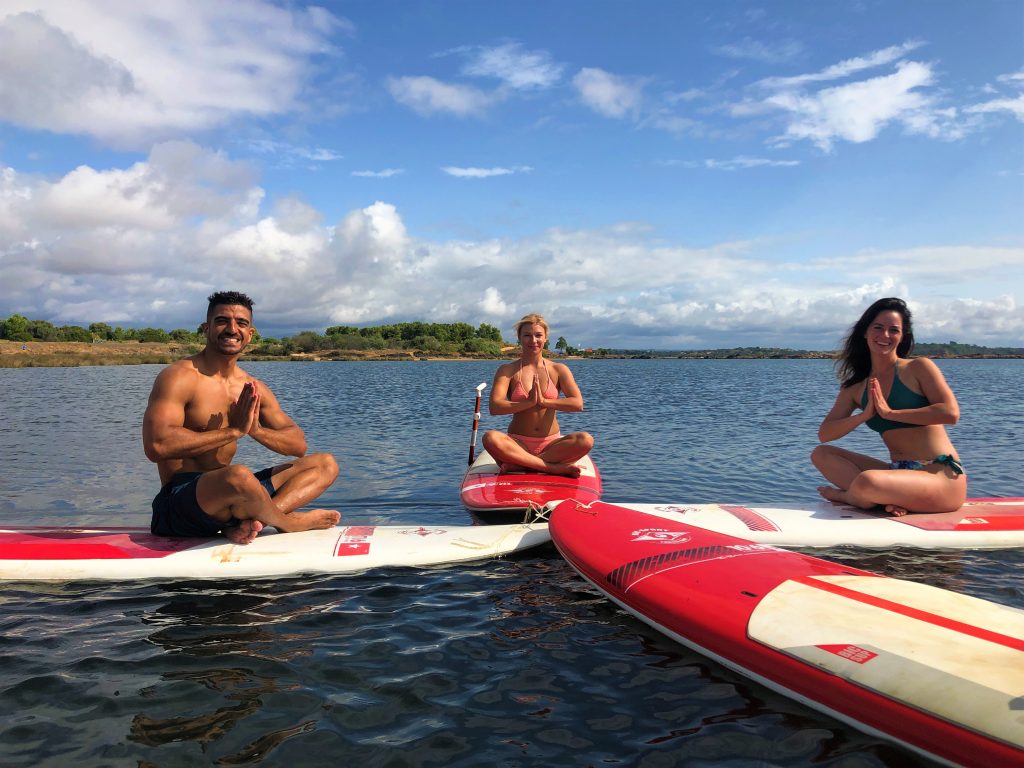 Sunset Yoga: —————————- 20 €
Beach Yoga: —————————– 15 €
FullMoon Yoga: ————————- 20 €
SUP Yoga: ——————————- 50 €
Sunset Yoga:  ———–  20 €
Beach Yoga:  ————  15 €
FullMoon Yoga:  ——–  20 €
SUP Yoga:  —————  40 €